Will you #ChangeHerStory?
As we enter Advent, we enter a time of remembering and anticipation of the coming birth of Jesus. We also enter a time of celebration of the peace and joy Jesus brought by sharing goodwill to those around us.
However, not everyone will be able to enjoy peace and joy, as millions women and girls across the UK will experience or live under the threat of violence and abuse over the Christmas period.  
Yet, there is hope. Here's what you can do.
This December we have an opportunity to change history, or rather herstory because on the 16th December MPs have the chance to vote for a law to secure the strongest legal framework the UK has ever seen to tackle violence against women and girls: the Istanbul Convention.  100 MPs need to attend and vote for the bill for it to progress.
The Istanbul Convention is a legal framework that sets out a minimum standards a for a country to tackle violence against women. From supporting and protecting women experiencing violence, ensuring a stronger prosecution system and stopping violence from happening in the first place. For example, it would protect funding for domestic violence shelters, rape crisis centres and helplines, and ensure education on healthy relationships in schools.
Our Government promised to make the Convention law over 4 years ago and it still has not happened.
We need as many MPs to turn up and vote in favour of the bill because it's not just a legal framework, it will bring about real change that lasts - saving lives and transforming women and girls' every day experiences of what it means to face violence or live in fear of it.
So this Christmas IC Change have joined with our friends at the Sophia Network, Restored and the Evangelical Alliance, Women's Aid, Rape Crisis, Southall Black Sisters and the National Alliance of Women's Organisations to build support for the bill.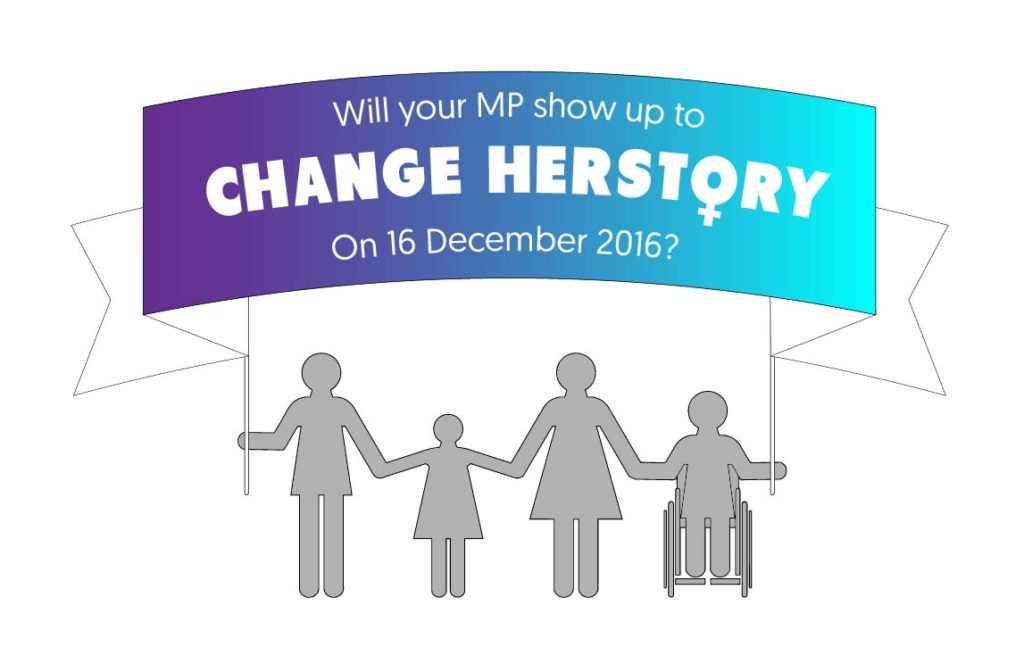 So what can you do?
We need to make sure that 100 MPs turn up to Parliament to support it so that it can pass on to the next stage. We need your help to make sure this happens.
However, the 16th December is on a Friday morning - a time when many MPs would normally be in their local constituencies. That's why we need your help to it's essential for to contact your MP and to tell them why it's so important for them show up and support the Bill.
Please write to your MP or arrange to meet them to ask them to attend the debate on 16 December and vote in favour of the bill.
You can find all the resources you need here on the IC Change website. Including a template letter to help you write to your MP, and top tips for meeting your MP. Let us know at info@icchange.co.uk if your MP says yes.
This Christmas, let's Change Her Story: join us today so that women and girls can live lives free from violence.
---
@ICchangeUK - #ChangeHerstory #IstanbulConvention - www.icchange.co.uk/pmb
---
Do you like this post?